Down in Florida, there is the legend of the
Skunk Ape.
Basically, Bigfoot retired and moved to a Florida swamp, much like everyone else.
Every once in a while, someone claims to have taken a picture of the Skunk Ape. They range from the "That's nothing" to "That's hilarious" kinds of picture.
Recently, another one has surfaced.
And upon seeing the photo, well, here it is and guess what kind of picture I think it is: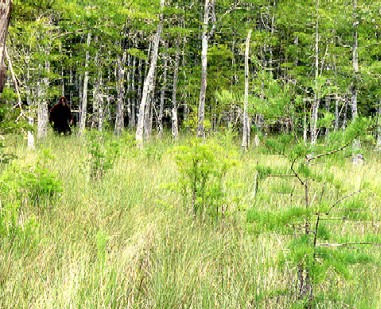 Skunk Ape, Hilarious.